EFFECTIVE SOLUTIONS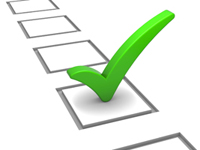 Success in today's economy requires a business partner that offers solutions that are an extension of your business - solutions that are designed to improve cash flow and customer relationships.
Each industry sector we serve faces unique challenges in effectively managing its accounts receivable and customer relationships. You need a business partner that understands your needs, industry trends, and processes. Whatever your industry, experienced NRA personnel are available to develop customized solutions that achieve your business objectives and improve your bottom line.
Our flexibility sets us apart from the more traditional collection agency who simply provides basic collection services.  Our solutions are tailor-made, with world-class process capability, enabling us to address the individual needs of each and every client.  In addition, we provide proactive solutions through our Business Office Solutions (BOS), a division of NRA, where we serve as an extension of your business, without the need for investing in additional personnel or capital expenditures.
National Recovery Agency offers a broad range of flexible solutions designed to improve your efficiency and effectiveness.  We are flexible in all areas in order to ensure 100% Client Satisfaction.

NRA can offer a full range of solutions for your accounts receivables:
Collections
Benchmarking
Customer Service
Locate Services
Outsourcing
Pre-Collection Programs
Some examples of our customization are as follows:
Electronic statements when you want them
Fully customized on-line reports
Custom programming to accept all formats of electronic placements
Internal training programs
Qualified team of support personnel and collection staff to assist in account placement preparation and high internal collection volume
Dedicated Client Service Representatives, so you have one primary point of contact
ACA approved collection letters
On-line real-time Client Portal
For more information about how NRA's integrated solutions can benefit your business operation
Contact us by mail, phone, fax, or email.